Dewatering devices in stock? The new hall in Borotín accommodates more machines and makes space for further production
In November 2022, we successfully completed our largest hall in Borotín. This 1,100 m² hall was built in the village near Boskovice, next to two original smaller halls, with the clear objective of moving all warehouse stocks here to make room for further production. By building such a large hall, we are gaining a significant increase in storage capacity and indirectly supporting the potential in production.
One, two, three...
Although the current storage and production area is now apparently final, it has been a long way to get there. There are currently three halls in Borotín. We built our first hall next to our original warehouse building, a former bakery, on a green field. This hall is now completely dedicated to production. When this space became too small, we built a second hall. This one is taller, but it is not very large. In the future, it is to be used only as a stock for production purposes. Mainly because of the increase in order volume, but also because of the unsystematic stock management, we decided to make the latest expansion. Our newest storage hall is also the largest and the highest. We want to concentrate all our stock here.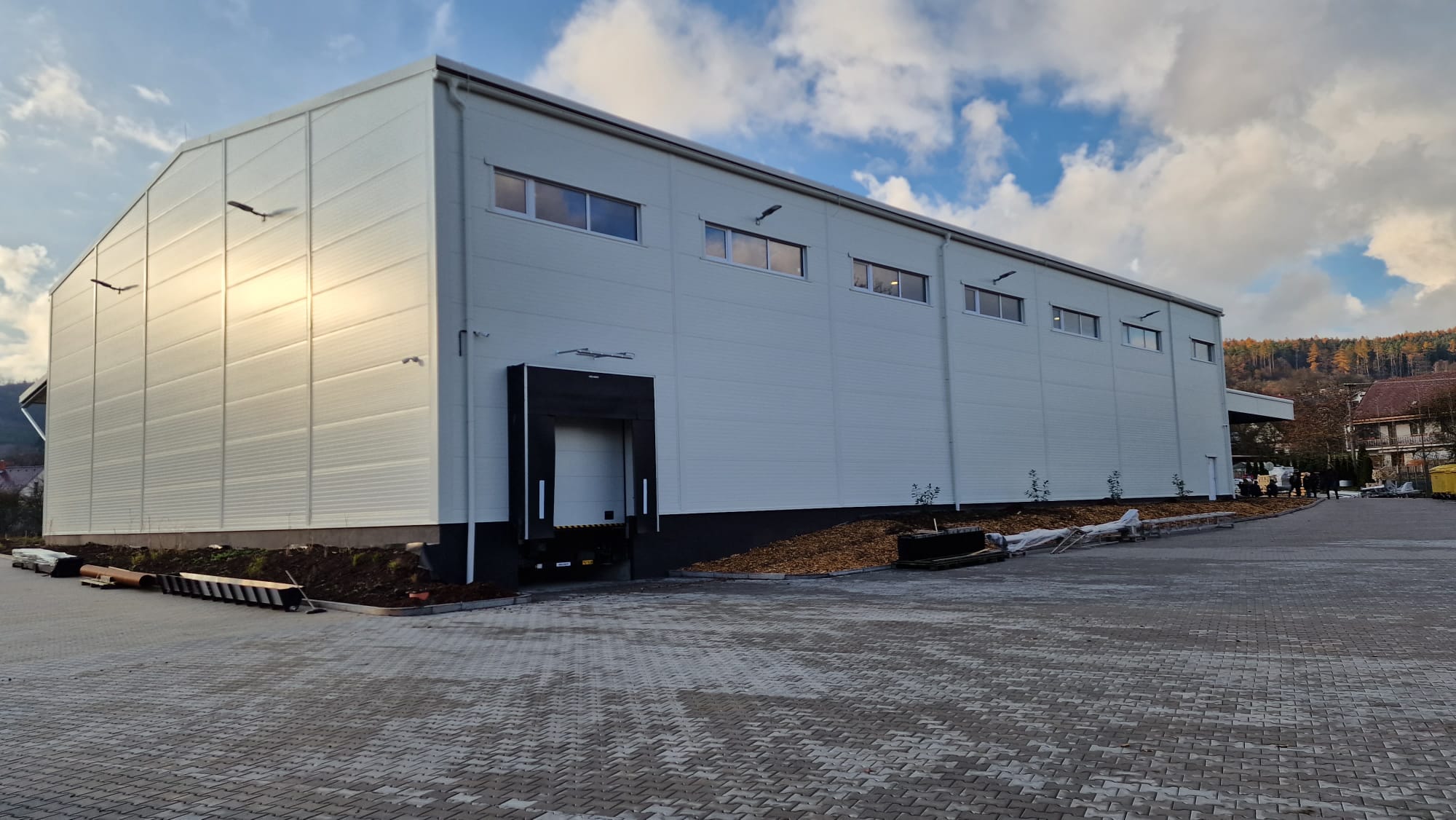 Modern storage hall relieves on all fronts
We decided to build a new hall for several reasons. For a long time, we were struggling with the lack of space, which was visible everywhere. A large warehouse that can accommodate all our manufactured equipment and components will be handy. In the last stage, we were already storing wherever we could. Of course, when we clear out the existing premises, there will be more quality space for expanding production.
The latest 1,100 m² hall is 10 meters high at its maximum and represents a huge storage space. It's all racked and we've also thought of a loading ramp that will make loading and unloading containers much easier.
The cooling and heating are provided by a new heat pump; we have drilled 9 boreholes 90 meters deep. Under the ceiling of the hall, there are special heating panels that heat to a pleasant stable temperature in winter and cool in summer for zero costs.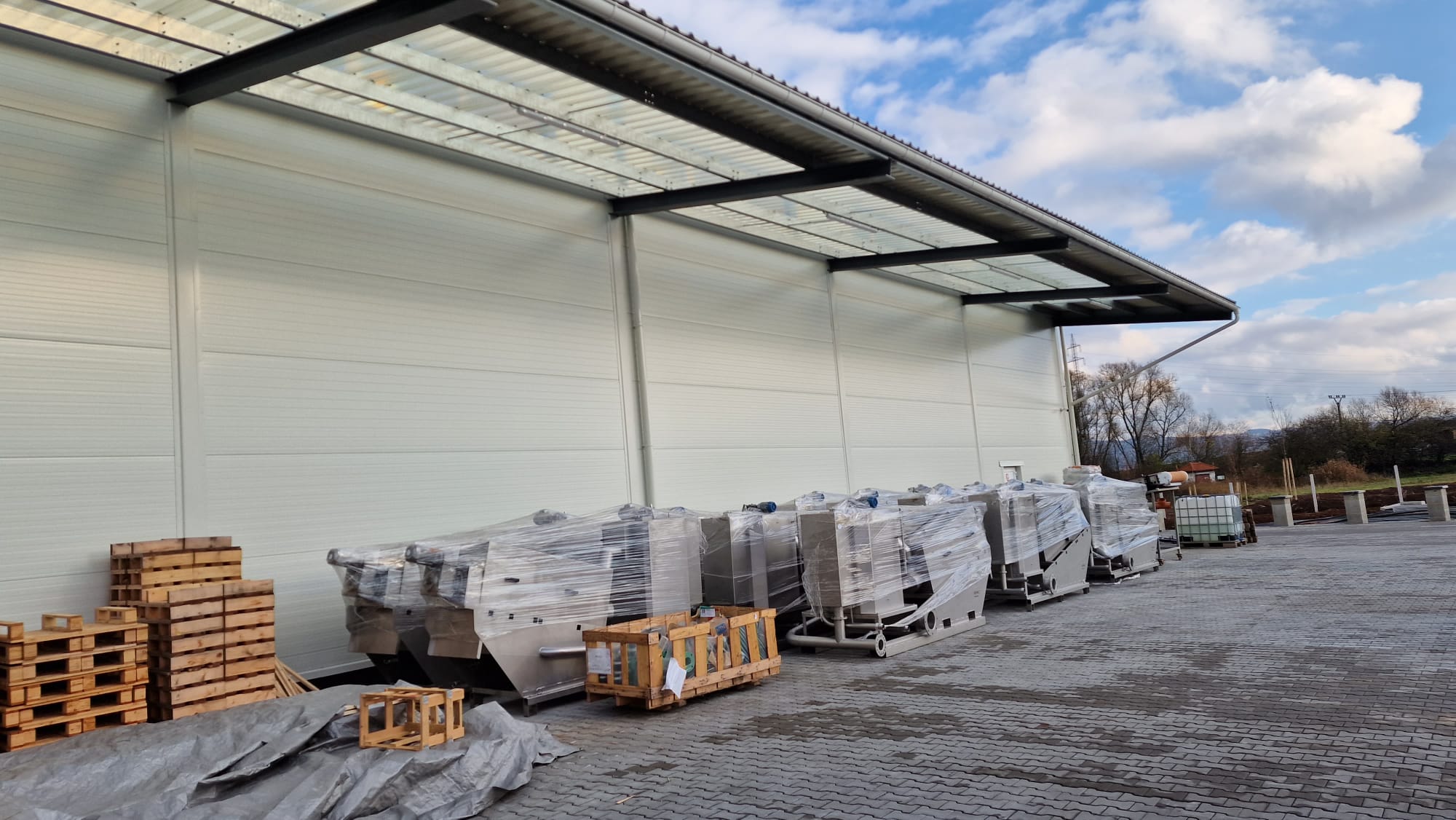 Our plus: dewatering machines in stock
With the construction of the new hall, we have significantly expanded our storage capacity so that we can respond even more flexibly to customer needs. A good stock level is probably one of our greatest assets. We have dewatering machines of all sizes in stock and these machines are ready to be modified immediately to suit a specific project and to go to a new owner as quickly as possible. This strategy has brought us a lot of interesting projects that we would not have gotten otherwise. A good example was the acute solution to a dewatering problem in Přerov nad Labem.
"I currently don't know of any manufacturer of screw presses that has various machines in stock and can deliver top quality so quickly. MIVALT is the exception!"
— LinkedIn reference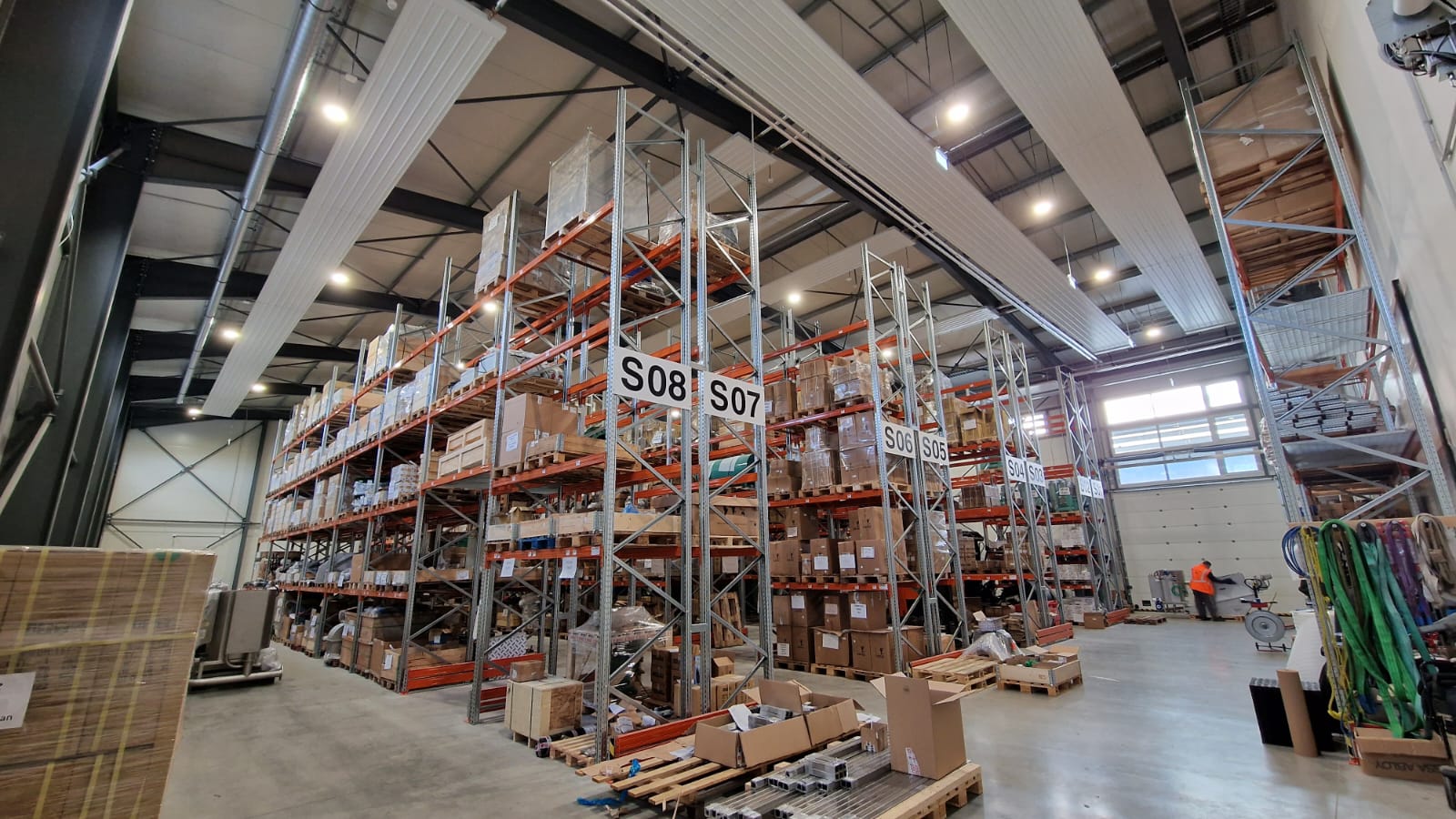 Quickly to the customer
On average, we have 20 to 40 dewatering machines in stock. The maximum on the machine is finished, but the work on it is not over yet. The device is further fine-tuned according to the customer's specific requirements. Most of the modifications are in the final stages (someone wants a machine with a control panel, another without, someone needs to fit a pump, another needs to weld a pipe to the other side, etc.). Thus, we can finalize most machines in 1 week to a maximum of 4 weeks. And thus we can solve even the most pressing demands where there is no time to waste.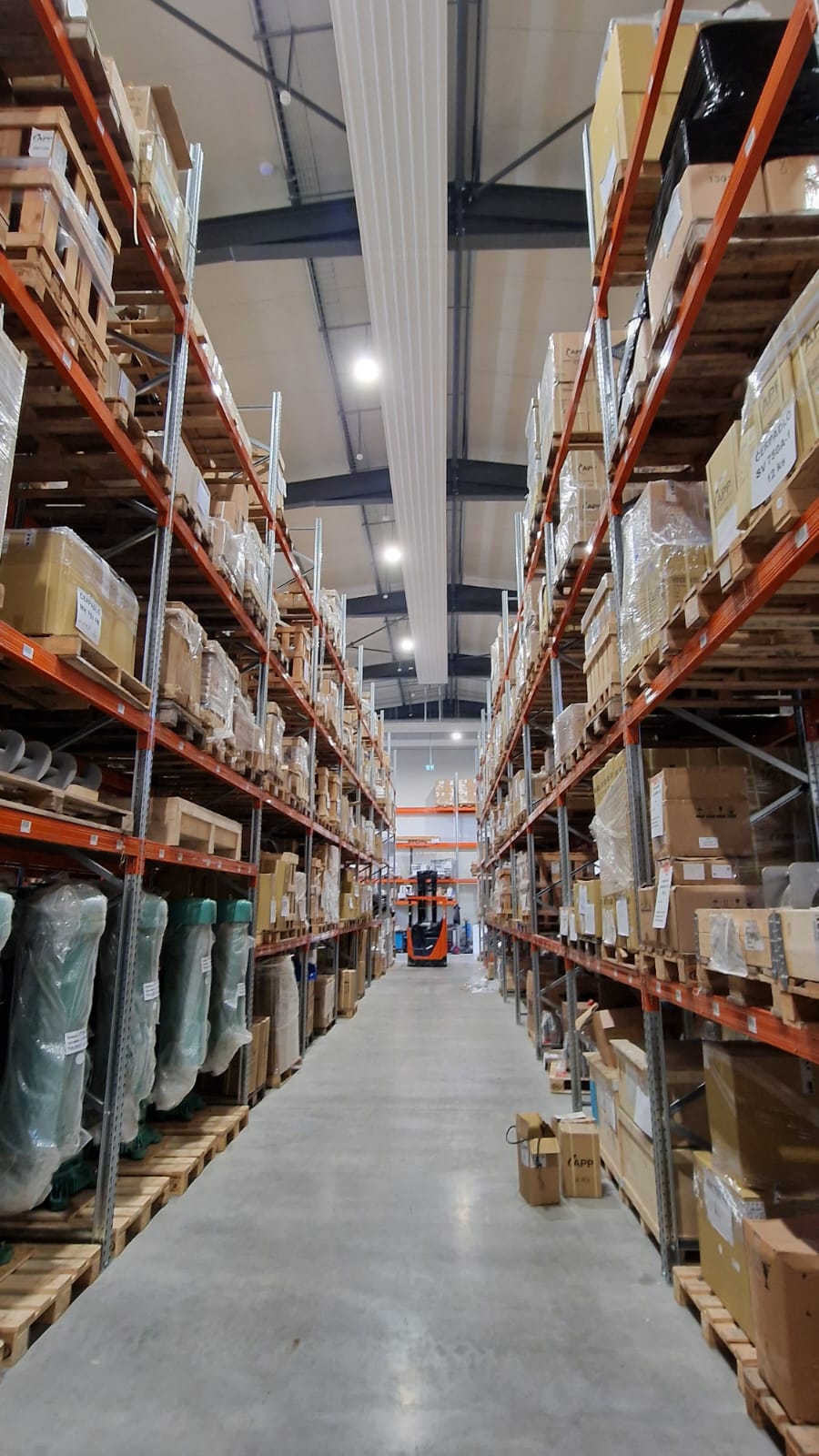 Just to give you an idea, if we had started production at the time of the order, it would have taken us 4 to 5 months, which is the normal delivery time on the market. Of course, the delivery of a cheaper dewatering machine from China can be delayed even more dramatically.
Goal: maximum self-sufficiency
As we have already mentioned, we also needed to allocate additional space for the production itself, as our warehouse was gradually growing at the expense of production. In the future, we are planning a much larger volume of production and also a higher proportion of what we do ourselves right here in Borotín.
In addition to the standard deliveries and standard devices that we have in stock, we want to continue the already-started trend of special turnkey installations. This is because we can offer an A to Z solution, a solution unique to that one particular project.
On-site development
There is one more interesting place on our premises that makes us stand out in the eyes of our customers - the test gazebo. Two 30 cubic meter underground tanks where we bring in sludge from the local WWTPs to be able to test all our devices in real conditions. We use the gazebo not only for testing and technological development, but it is also an ideal showroom where we can demonstrate to a potential customer how our machines work in practice, without taking them to a remote installation.
Need to dewater in a few weeks? Do not hesitate to contact us if you are concerned about the topic of sludge dewatering from a WWTP or industrial activity. We keep dewatering machines in stock and will advise you on which machine is right for your project.